Three siblings emerge alive after a trailer crushed their car in Nsukka
POSTED BY OPEYEMI SOYOYE ON JANUARY 8, 2022
Three siblings narrowly escaped death after a truck crushed their car at Eha-Alumona junction in Nsukka, Enugu State.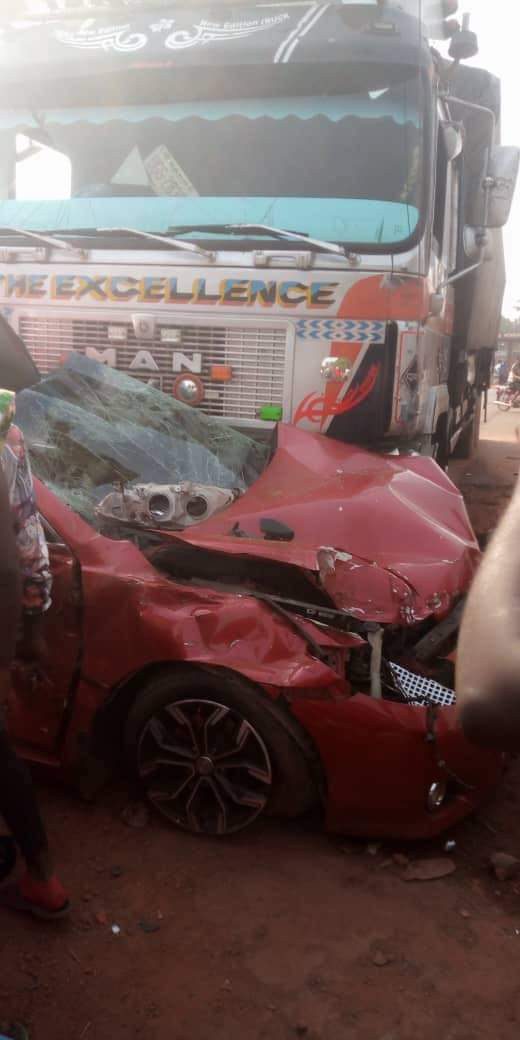 The siblings were in a red Toyota Camry when the trailer carrying goods rammed into their vehicle. Fortunately they came out alive.
Photos from the scene show that the car was crushed beyond repair when it ran under the trailer, but the siblings who were in the car survived the freak accident without any life-threatening injuries.
See photos below,
In related news, a Reverend sister has a blissful testimony to share after she was involved in a motor accident in Ikere area, Ekiti state and survived the crash as she came out unhurt.
The accident occurred along Ado-Ikere road on Sunday afternoon when a reverend sister who drove a Toyota Camry from Ado, had a burst tyre and lost control of her car before colliding with a parked truck carrying beer.
However, the Reverend Sister stepped out of the car unscratched. Sympathizers who trooped to the scene of the accident attributed the safety of the reverend sister to the great work of the Almighty God.